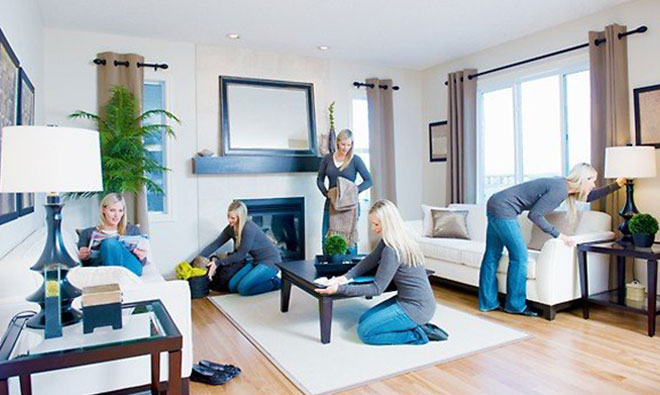 We Tulsans are seeing warmer and warmer days every week, which is causing us to long for the sun and t-shirt weather once again. With Spring right around the corner, you know what has been on our minds? Spring cleaning!
We've compiled a few tips on how to make your spring cleaning effective and enjoyable!
1. Get in the mood!
Start with your goal in mind. Spring cleaning can be such a refreshing experience if you go into the task with a good attitude and excited for how the end result will feel. Make it fun by planning to listen to a good album or a new podcast to pass the time. Choose a date and mark it in your calendar. Setting aside a specific date will help your mind be on track with your goals.
2. Prepare for the day!
Pick a handful of tasks you want to complete. Be sure to create attainable goals like choosing three locations or categories in your home that need to be dealt with. If you let your ambition grow to be larger than what is possible, you will lose steam before even the first task is finished. Choose was is most important and prepare for those tasks. Purchase any supplies that might be needed before starting, for example, trash bags, paint, tarps, gardening tools, a ladder, cleaning supplies, etc.
3. Make a plan!
Now that you have your goals set, make a plan of action to set yourself up for success. If you have outdoor areas to clean, choose a time of day that it won't be too hot or too cold. If one of the areas you want to clean is a pathway for another, make sure to work in order so that all of your hard work won't be ruined by track marks or trash bags pilling up. Declutter first, wipe down walls and cabinets next, reorganize and leave vacuuming and mopping until the very end.
4. Enjoy your new home!
Be ready to reward yourself after all the hard work is done. Whether that means planning a fun night out later that night or having an unopened pint of ice cream in the fridge waiting for you, partake! You deserve it!